Weidmuller Combiner Box PV Next
PV Next – combiner boxes of a new generation With PV Next, Weidmüller offers the world's first combiner box concept based on a standardised printed circuit board design. The advantages: simplicity, safety, time savings, and cost reduction. The innovative concept covers approximately 75 % of today's standard requirements, enabling PV installers to work faster and more cost-effectively. The integrated PUSH IN technology reduces assembly times and minimises the risk of errors and the resulting consequences.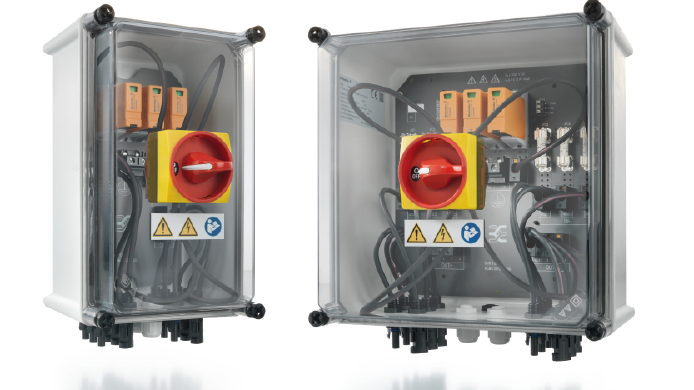 Your benefits at a glance
The most innovative concept for string inverters
Depending on your application PV Next is available for up to 3 MPPTs per box. Fused for up to 2 and for non-fused for up to 3 sizes. A free scalable system.
All boxes are protecting your panels or inverters from surges. Our standard protection on the pcb are arresters in type 1.
Choose the WMC connection for the ready-to-use box and reduce your operation time significantly. The other option is to choose cable glands and do your individual cabeling..
The fused version is optional for protection of the panels from reverse current. The pcb without additional fuses is slimmer.
The integrated maintenance free PUSH IN technology for the 3 inputs/ outputs significantly reduces working time and error susceptibility.
For many solar engineers it is important to have a switch on the box. In other regions it is not necessary. Your choice!
Đại lý Weidmuler Việt Nam
Đại lý Weidmuler Việt Nam
Interested with this product
Benefits for residential and commercial applications:
• Covers all common inverter concepts
• Up to 3 inputs/outputs with PUSH IN technology
• Up to 3 MPPT variants• Fused or non-fused variants
• Overvoltage protection as class I or II variant