IOP Range
The IOP offers protection for both digital I/O and analog I/O. This is the most economical surge protection solution for I/O offered by our business. Its high packing density, high protection level and low price combine to make the IOP a value solution.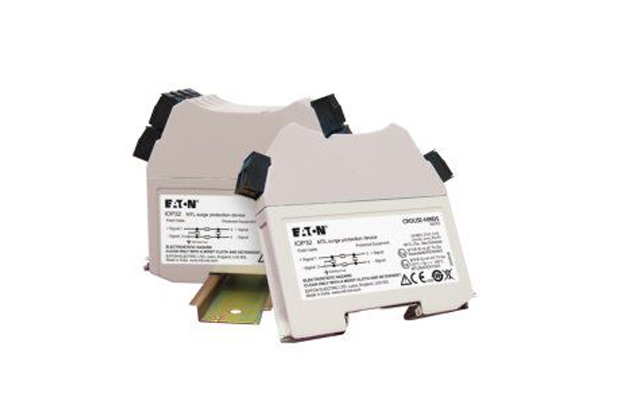 IOP32D provides surge protection for two loops
IOP32 provides surge protection for one loop or 2 wires
Removable terminals - easy installation, easy to test
Hybrid protection circuit - 20kA rated surge current
ATEX certified
Space saving - 0.24" width per loop IOP32D; 0.48" width per loop IOP32
10 Year 'No Fuss' Warranty
Là đại lý chính thức của MTL và Eaton tại Việt Nam, chúng tôi cung cấp Thiết bị chống sét MTL và các sản phẩm khác của MTL, Eaton.
Interested with this product
Product Code
Description
Downloads

 Symbol denotes that the equipment is suitable for use in hazardous area applications.
 Symbol denotes that the product has been assessed for functional safety applications

IOP    
IOP range digital & analogue I/O surge protection
Datasheet  Safety Manual 
SPECIFICATION
All figures typical at 25°C (77°F) unless
otherwise stated
Maximum surge current
20kA (8/20µs waveform) per line
Leakage Current
<1µA @ working voltage
Maximum rated load current
0.675A (5A for IOP HC32)
Loop resistance
IOP32 & IOP32D: 4 ohm
IOP-AC: 1 ohm
IOP HC32: 0 ohm
Bandwidth
6.5 MHz (N/A for IOP HC32)
Attenuation
< –0.3dB @ < 1MHz
–3.0dB @ 6.5MHz
Response time
<1ns
Ambient temperature
Working & Storage
-40°C to +80°C (-40°F to +176°F)
(see also "Approvals" below)
Humidity
5 to 95% RH (non-condensing)
Terminals
2.5mm2
(12 AWG)
Electrical connections
Plug/header screw terminal strip
Mounting
T-section DIN-rail (35 x 15mm rail)
Weight
140g approx. (5oz.)
Case flammability
UL94-V0
EMC compliance
BS EN 61326-1:2006
Electrical Safety
BS EN 60950-1:2006+A12:2011