Weimuller Analogue Signal Conditioning
Weidmüller's range of analogue converter and monitoring relays makes it a powerful partner in light of the increasing use of automation.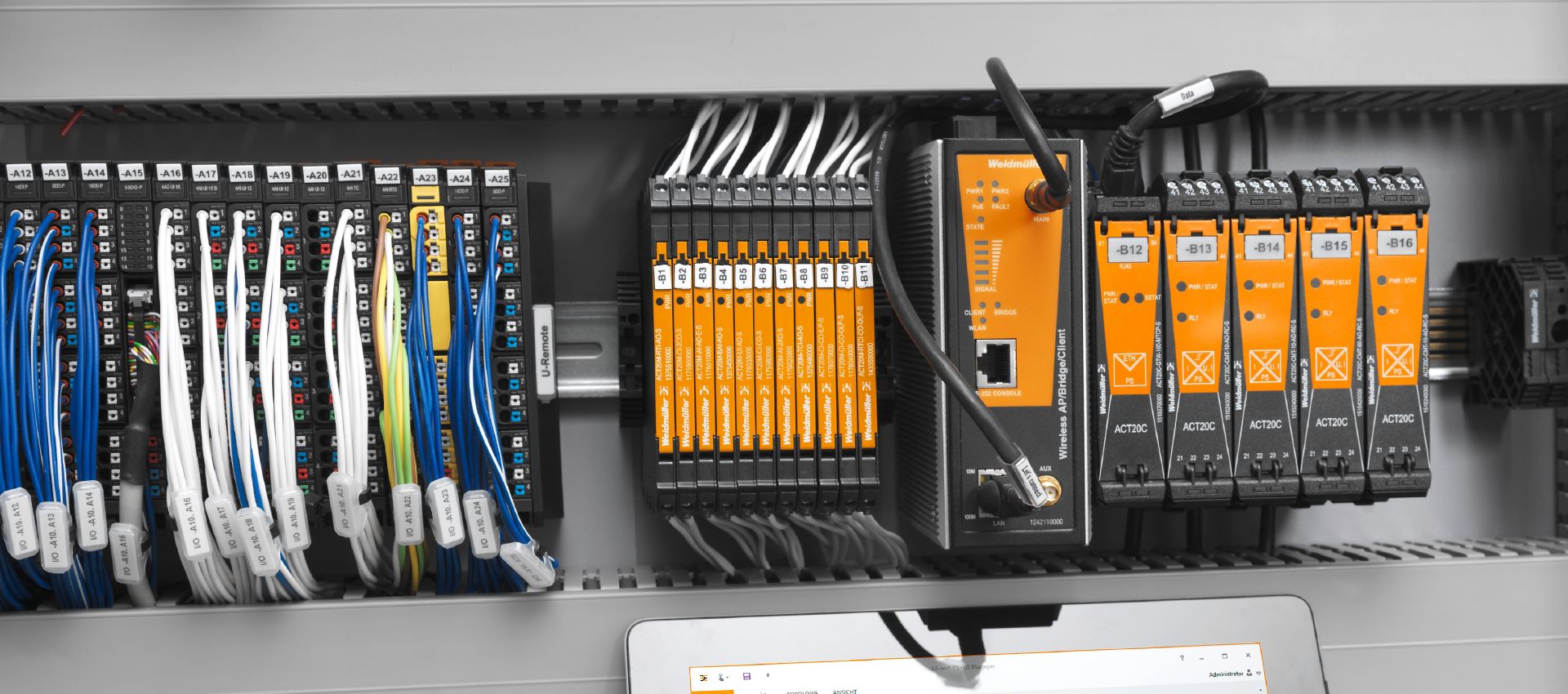 Powerful isolating amplifiers
Considering the increase of automation, isolating amplifiers are required which convert, isolate, monitor, protect and visualise your digital and analogue signal values from industrial and process automation, e.g. temperature, pressure, level, flow volumes, weight, and speed.
Our signal converters for DC standard signals, 4-20 m A and 0-10 V isolating amplifiers, switching amplifiers, frequency converters, and threshold switches are characterised by a high level of accuracy, universality and a wide assortment of variants.
Our product range for analogue signal conditioning
ACT20C: the connective
With communication-capable interface, our ACT20C can be used for condition monitoring and diagnostics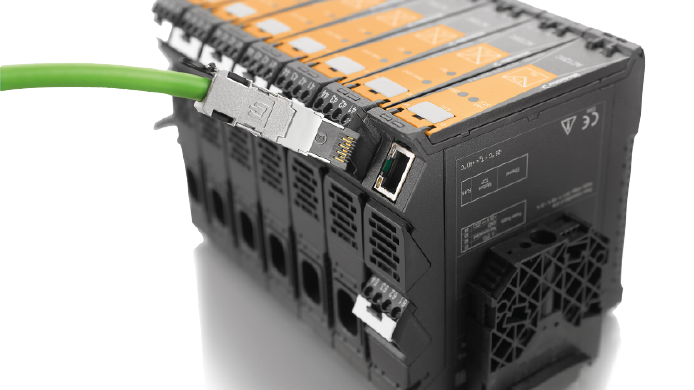 Your benefits
FDT/DTM software via Ethernet to configure locally or remotely
Station building with Plug & Produce function
Ethernet uplink: Modbus TCP
Power/data via railbus
ACT20X: the intrinsically safe
Safe signal conversion in compliance with standards of the process industry
Your benefits
A wide range of functions for separation and conditioning of intrinsically safe signals
Meets strict standards for the process industry due to SIL capability; applicable in EX areas 0, 1, 2, and 20, 21, 22
Simple configuration via FDT/DTM software
HART-protocol transparent
Certification: ATEX, IECEX, FM, cULus, DNV GL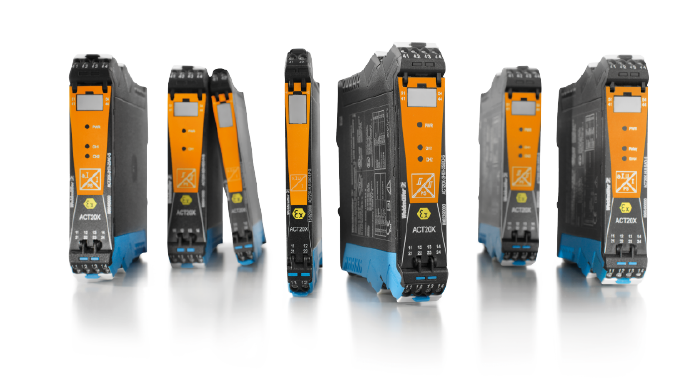 ACT20P: the multifaceted
Ideally suited for the wide range of practical requirements in the process industry and energy technology.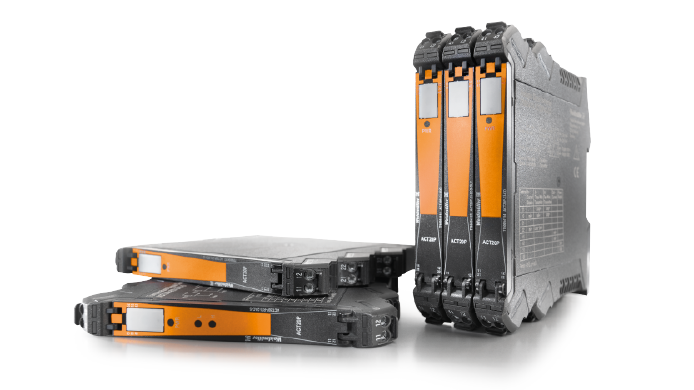 Your benefits
Precise and unique signal transducer
Easy configuration with display or FDT/DTM software or DIP switches
Socket blocks with release lever for an easy maintenance
Connection terminals with coding to prevent accidental mismatches
More space in the cabinet due to a width of only 12.5 mm with two channels
ACT20M: the slimmest
Extremely space-saving with a width of only 6 mm.
Your benefits
Easy and quick installation due to powersupply via CH20M DIN railbus
Easy configuration via DIP switches or FDT/DTM software
Extensive approvals, e.g. ATEX, IECEX, GL, DNV
Robust against interference
High packing density per channel
Certifications: ATEX, UL, DNV, FM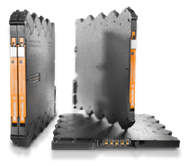 Là đại lý chính thức của Weidmuller tại Việt Nam, chúng tôi cung cấp các loại Bộ chuyển đổi tín hiệu Weidmuller và các sản phẩm khác của Weidmuller.
Interested with this product