EATON CEAG LPL LED Explosion-protected Floodlights
The Crouse-Hinds series CEAG LPL LED is a long-life, energy-efficient luminaire for general area lighting in IEC applications. Certified for use in Zone 1, 2, 21 and 22 hazardous areas.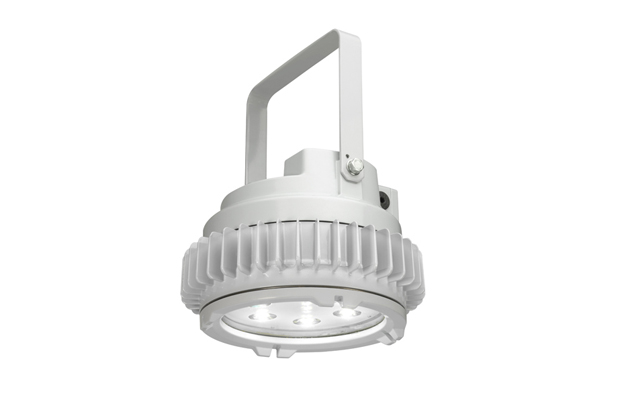 The 60W-150W LED lighting system makes it the ideal candidate to replace existing 70W-250W metal halide luminaires. Copper-free aluminum housing, heat- and impact-resistant glass globe, Ex d protection, IP66 rating and innovative LED design all aid in providing safety, energy efficiency and long life.
High quality LED application, shock- and vibration-resistant
BridgeLux 10W-30W high power LED array
T6 temperature rating
Operating ambient: -35°C to +50°C (60W-100W models); -35°C to +40°C (125W-150W models)
Color temperature of 6000K cool white (standard); warm white color temperature (3300K) is available for special environments, such as fog or smoke
Lead-free and environmentally friendly
Insulation class I
Interested with this product
Copper-free aluminum housing
Tempered and impact-resistant glass globe, heat- and corrosion-proof
Explosionproof design suitable for Zones 1 and 2 (Ex-gas) and Zones 21 and 22 (Ex-dust) hazardous areas
Standard U-shape mounting bracket for ceiling and wall mount; pole mount accessories are available (ordered separately)
Housing – copper-free aluminum
Globe – tempered and impact-resistant glass, heat-and corrosion-proof
CATALOG NUMBERLUMENSWATTAGE/POWERENTRY THREADORDER NO.LPL06-C57-5L5,12753W2 x M25CCL 121 4001 AELPL06-C57-7L6,99870W2 x M25CCL 121 4003 AELPL06-C57-9L8,64587W2 x M25CCL 121 4004 AELPL06-C57-10L10,272105W2 x M25CCL 121 4005 AE